Luminaire Level Lighting Controls
Combining LEDs with integrated controls and sensors within each fixture, Luminaire Level Lighting Controls (LLLC) offer commercial buildings a single solution that will improve building performance and occupant comfort, deliver maximum energy savings, and enable long-term flexibility with tenants and space usage.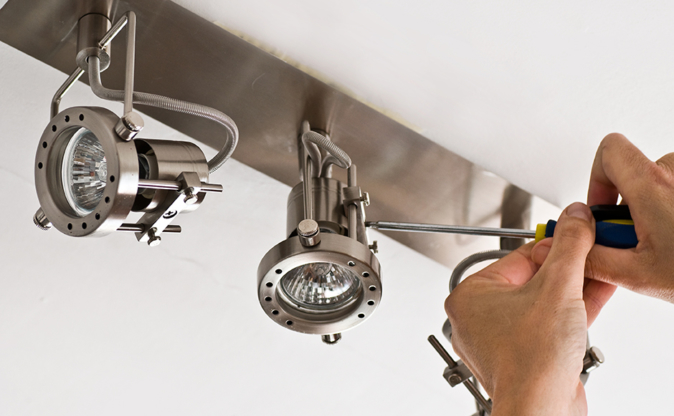 LLLC Benefits
Easy Installation and Use
Fixtures can be ordered from the manufacturer with the sensors and control programming integrated into the fixture, so set-up is easy out of the box. Many products allow remote commissioning and control through an app or tablet. Available retrofit kits make this a simple install for those with existing linear fluorescent fixtures.
Some systems are more comprehensive and enable valuable benefits such as asset tracking, space utilization, enhancements to safety systems and much more.

Additional Benefits
Long-Term Flexibility
Adaptable for changes in space usage, fixtures with LLLCs reduce the cost of change-over to new tenants. Simply re-group to the new lighting layout and adjust settings for new tenants.
Energy Cost Savings
LLLCs use 25 to 70% less energy than non-controlled fixtures.
Better Occupant Experience
The right amount of light provides occupants with a better environment to complete their work.
Featured Resources
Case Study
Puget Sound Energy (PSE) is a utility serving more than one million customers in the state of Washington. In early 2015, after a number of concerns about the lighting in its Bothell location were raised, PSE evaluated the existing lighting system. Energy Management Engineering Supervisor Michael Lane and Senior Energy Management Engineer Andrew Pultorak recognized a timely opportunity to improve occupant comfort by piloting the newest LED lighting fixtures with integrated controls to hit the market: Luminaire Level Lighting Controls.
Asset
The next generation of efficient lighting. Luminaire Level Lighting Controls (LLLCs) combine LEDs, controls, connectivity and data for a flexible lighting product that can improve occupant comfort and space utilization. Controls strategies built in to LLLCs include occupancy sensing, daylight harvesting, continuous dimming and more.
Cost-effective, energy efficient technologies