Pumps keep American businesses running. They're critical to nearly every commercial or industrial building across every business sector. But they're also one of the most energy-intensive and costly systems for building owners and operators.
The solution? Smart pumps.
By using integrated sensors and controllers, smart pumps adjust to the needs of the system, ultimately lowering energy use and cutting costs.
WHAT IS A SMART PUMP?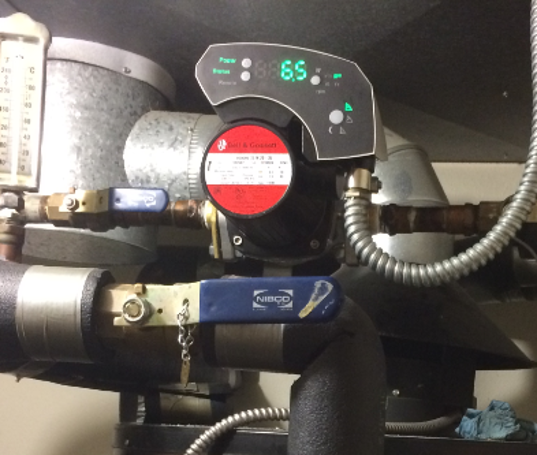 Smart pumps allow building operators to optimize energy use. Many can achieve an Energy Rating of 50 or more, meaning they have the potential to save at least 50 percent on energy costs. They are able to do so thanks to integrated sensors that continually monitor demand. When demand is low, the pump automatically reduces motor speed and flow – reducing energy use substantially. Traditional pumps continue at a pre-programmed rate no matter the demand, which wastes energy and money.
The benefits of smart pumps go beyond efficiency and savings. They are often easier to install and need less maintenance over time than pumps that are constantly running. You can see the difference between the two in this animated video from the Hydraulic Institute.
HOW CAN I FIND THE RIGHT ONE?
New resources are available to help building operators, managers and engineers easily find the smart pump products that work best for their own facilities.
Those resources include the Energy Rating Program database from the nonprofit Hydraulic Institute, which sets standards for pumps and pumping systems. With more than 9,400 products, their database is the largest resource in North America where building operators and facility managers can compare pump technologies that offer substantial savings in any commercial or industrial setting.
All of the products in the database have been tested in third party-certified labs and have the Hydraulic Institute's easy-to-read Energy Rating labels, which allow users to compare energy consumption across products on the market. The higher the energy rating the more efficient the pump. Easy formulas on the labels can also help organizations calculate the cost-savings they could see by choosing that product. Visit the Hydraulic Institute for a closer look at making the business case for sustainability. Along with building operators and managers, public utilities also use the Energy Ratings to inform and manage their incentive and rebate programs.
In January, the pump industry saw a large shift toward greater efficiency when new rules for clean water pumps from the U.S. Department of Energy took effect. That shift will continue across all business sectors as both industry and regulators seek ways to cut energy use for the health of the planet and to curb the effects of climate change. Investing in a smart pump system now will prepare any organization for that transition and set them up for a more efficient future.
See smart pumps in action in Hood River. Check out the case study!
Or learn more with the Hydraulic Institute's smart pump video.