Building renewal is the strategy; Spark is the tool that gets you there
Reducing Building Costs
Building renewal is a real estate strategy to modernize a building and improve its competitive position by focusing on comprehensive energy efficiency upgrades. When integrated thoughtfully, Building Renewal energy efficiency tactics can deliver energy savings of 35 percent or more from current energy use. Given current building practices, technologies, design and construction practices, surpassing 35 percent requires a more cohesive and holistic approach, and can make a much greater impact on the market perception of the property.
Explore
See how building renewal can unlock value and create competitive advantage.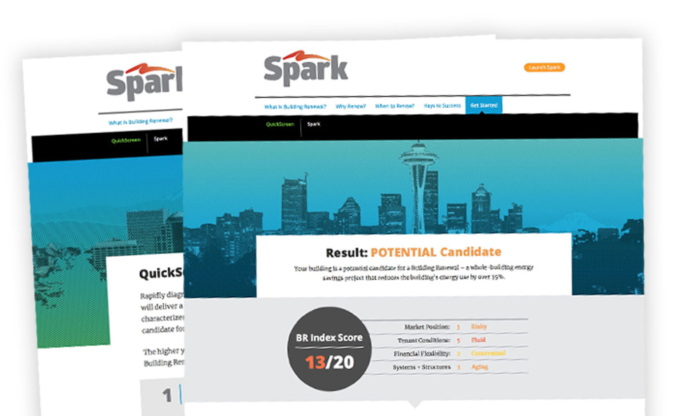 Assess
Find out if your project is a good candidate for building renewal—Just 17 quick questions.
Get Started
Start your building renewal project by mapping out technical and financial scenarios with the Spark Tool.
Get Started with Spark
For real estate investors, developers, and design professionals seeking to revitalize office buildings through improved energy performance. 
Article
As a service company focused on supporting HVAC systems in a variety of buildings, your primary concern is customer satisfaction. Building Performance Services (BPS) can help you keep your customers happy and differentiate you from the competition.
Article
Activities that improve a building's energy performance fall into four general categories
Cost-effective, energy efficient technologies